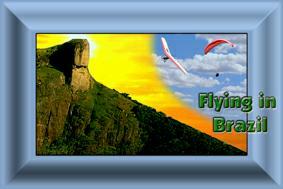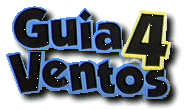 Excursions for Pilots:
I am mounting a service centre for foreign
hang-gliders and paragliders, who would like to fly in Brazil.
Brazil offers many beaultiful places and exceptional flying sites
for all the year round ,for experienced flyers who are looking for exciting
trips, flights and experiences.
My idea is to provide a complete service to foreign flyers,enabling
pilots to make the most of what Brazil has to offer.These services would
include,custom authorization, flight organization,
transportation,accomodation,meals and
evening entertainment.
I would like to know of your interest in this project
studying the feasabity about prices,duration ,hotels ,etc...
In addition extra activities can be added,mountain biking,trecking,horse
riding, diving, rafting, fishing, etc...
Brazil has an enormeous potential and I would like to know your own views.
We have only just started this project so we are accepting suggestions,
and we have some flying trips to offer to you already:
Rio de janeiro's round
Cambuquira
Governador Valadares
Porciúncula
Florianópolis

Mail me back